Platinum Insurance Group, LLC was founded in Sioux Falls, SD in 2014. We have over 15 years of experience in the insurance industry and take pride in our friendly and professional main street business.
Platinum Insurance Group, LLC is part of the the cluster group, American Advantage. We gain an advantage with our association membership over our competitors because we have the opportunity to represent numerous insurance companies. We have the ability to write insurance with 25 companies in 41 states.
Platinum Insurance Group, LLC insures property, casualty, and life insurance products. We are knowledgeable in helping you with your home, auto, specialty toys and small business needs.
About the Owner - Janelle Goeden
I first began my insurance career following in my family's footsteps. My father owned a successful insurance business and while I worked beside him, we sold crop insurance and personal lines of insurance throughout the Midwest. I graduated from Southwest Minnesota State University with a MBA in 2004. I moved to Colorado that summer in pursuit of a career in international business. After working for a few different companies, I decided the insurance industry is where I wanted to be. I began my own career in the insurance industry in 2007 and became an independent insurance agent for Front Range Insurance Services in Littleton, Colorado.
Platinum Insurance Group, LLC is part of the the cluster group, American Advantage. During the past few years, I continue to successfully build my book of business in Colorado while adding clientele in South Dakota and surrounding states. I recently decided to expand my opportunities and open my own insurance business located in the Sioux Falls, SD supporting the Midwest.
I am proficient and confident in the complex matters of selling and supporting insurance policies. My knowledge and past experience of insurance gives me the advantage in recognizing each client's needs and the ability to effectively implement these needs in an efficient manner. I am rooted in the same principles my father lived by while owning his business; Integrity, Honesty and Compassion. In my spare time, I enjoy spending time with my two daughters, Paige and Ava, as well as reading, traveling, fishing, snowmobiling and skiing.
---
Our Team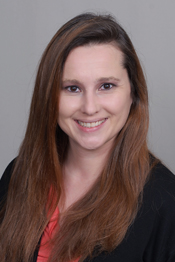 Rebecca DeSersa
Agent/CSR
I grew up around the Sioux Falls, South Dakota area, Montrose, Hartford and Dell Rapids. I graduated from Dell Rapids High School in 2000. After graduation I moved to Sioux Falls and continued my education. I have a Degree in Associate of Applied Science Business. I am blessed with three boys Damian, Zach, and Austin. In 2017 we moved to the Madison area. We spend some of our spare time fishing, hunting and gardening.
After spending thirteen years in the collection business I decided it was time for a change. In 2019 I received my resident producer license in accident and health or sickness and in April of 2020 I received my license in casualty, life, and property.
I am dedicated, hardworking, proficient and pay close attention to detail. I also enjoy helping others and finding the best solution for their needs.